What can I win in the Fan World Championship?
Weekly Prize Winners
Each round the three Fans who contributed the most points to the MotoGP riders who achieved 1st, 2nd and 3rd place respectively for that two week time frame will be recognized with a commemorative certificate.

Below are the prizes which the 2019-2020 Season winners will take home – worth thousands of dollars.



Overall Season Champion and Winners

The 2019-2020 MotoGP Fan World Champion will receive the following prizes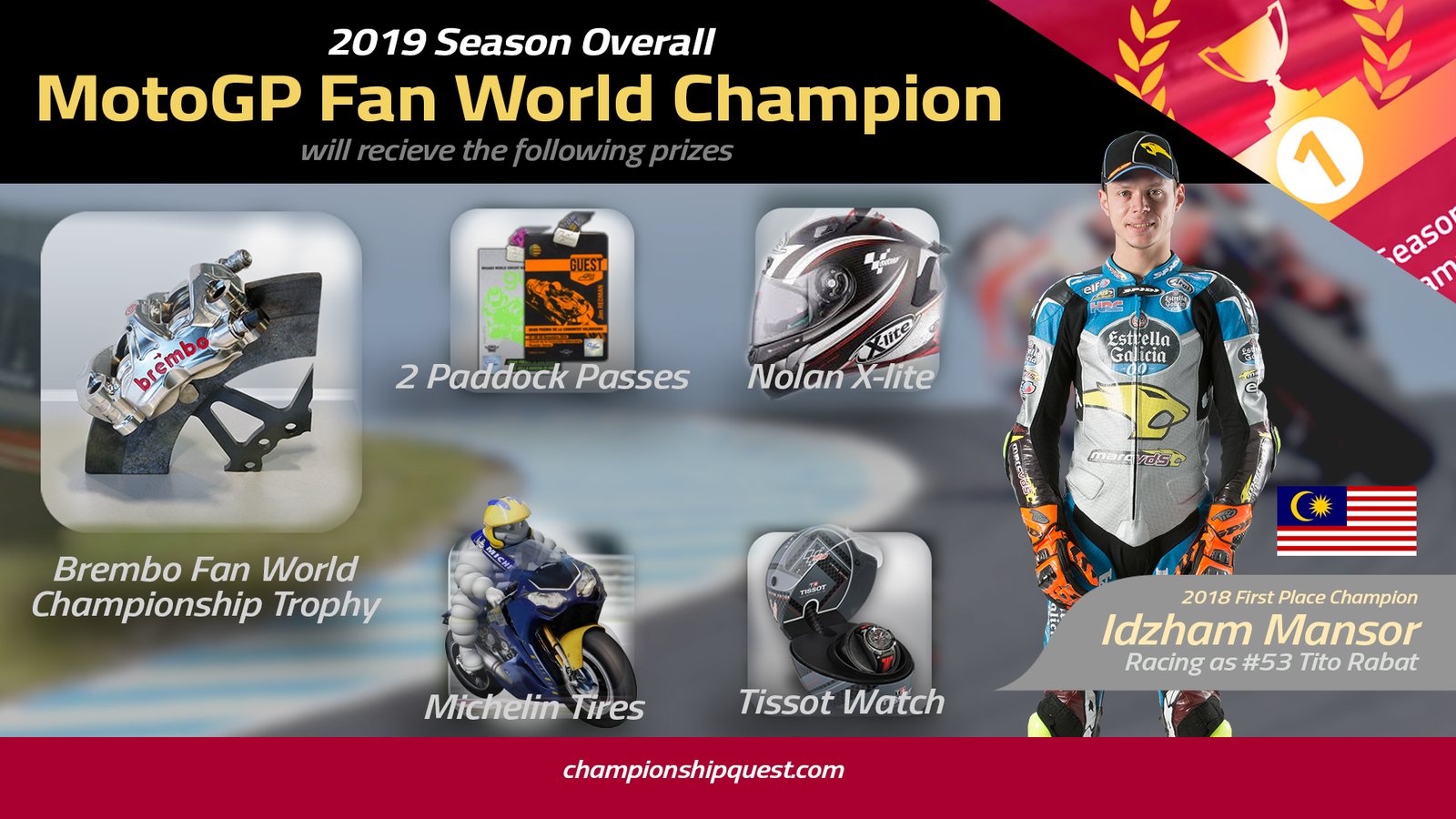 Second Place

Third place
TOURNAMENTS