🏹 BATTLE READY! 🎯 The Final Off-Season Test 🏍 3/26 #PlayMotoGP 🏁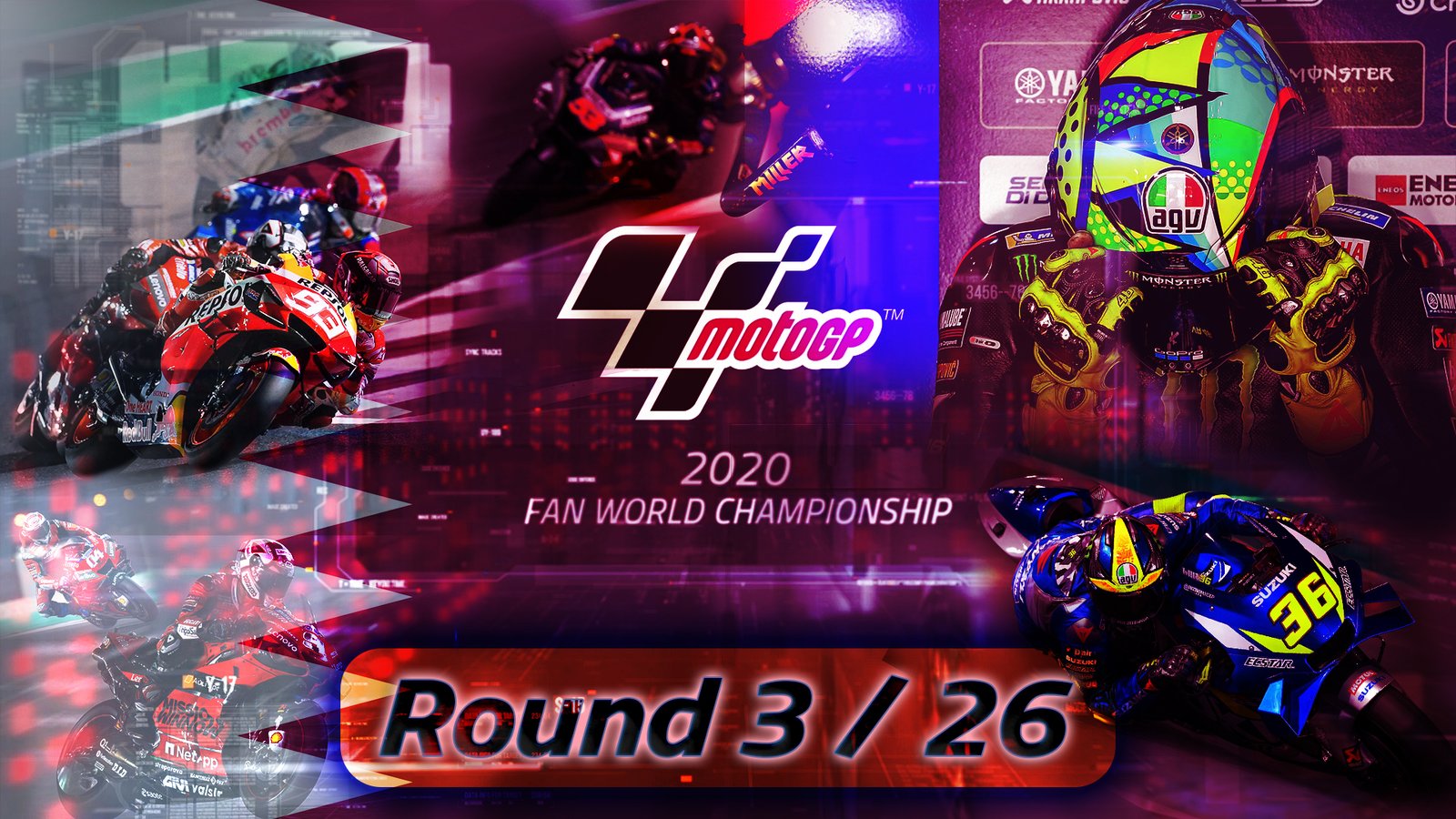 🏹 BATTLE READY! 🎯 The Final Off-Season Test 🏍 3/26 #PlayMotoGP 🏁
MotoGP Championship Quest – #playmotogp
The 2020 Fan World Championship – 3/26
BATTLE READY!

After the final off-season test

!

#playingmotogp 

*
 –
The final 2020 MotoGP™ preseason offering is underway this weekend as the premier class runs their last tests in the desert ahead of the season opener under the lights
. 
There is a heated battle and some huge scores being put down in the FWC  as round 4 is about to see the checkers Plus you could win Grandstand Passes to multiple Races on the calendar, could we see a new leader in the season overall?  
#playingmotogp 
In Round 3 of MotoGP's 2020 Championship Quest
First on the podium  Danilo Gogu, took third place again racing for #53 Tito and the Reale Avintia Racing team 
Racing for #9 Danilo Petruex was Joan taking the 2nd step on the podium for the Factory Ducati Team
Taking First place in Round 3 racing as the #93 Marc Marquez is Mohammed Bilal putting the Repsol Honda Team through the checkers and to the top of the podum!
Who will take Round four and Which team will be on top of the timesheet at the end of the last test ahead of the season opener under the lights? keep a keen eye on the Fan World Championship Overall standings and MotoGP™'s social media platforms for all the up-to-date information. give one of the tournaments a shot, and you could see yourself become a champion!? . Good luck Ciao4Now.